Face it…you can't turn away from reality shows these days.  So here's another to add to your long list of guilty pleasures.  Set to debut on Monday, August 20th, TVONE will be launching a new series entitled R&B Divas featuring  Faith Evans, Nicci Gilbert, Keke Wyatt, Monifah Carter, Syleena Johnson. The show promises to take us inside the lives of these familiar faces , as they work, play and struggle to get their lives and careers back on track.  We'll be able to follow the ladies each week as they deal with everyday struggles that we all face.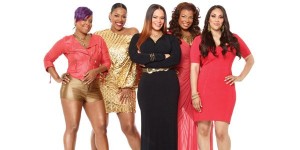 With all that being said, we just hope it will be a departure from the kind of shows we've been dealing with lately.  Time will tell!
Will you be tuning in?
Category: Celebrities, Entertainment