The unspoiled twin islands of Antigua & Barbuda sit suitably in the heart of the Caribbean.  These sister islands truly offer an escape from today's fast-paced, hectic world.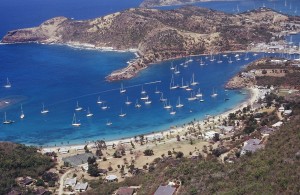 For those who want to be physically active, Antigua is the ideal spot to be surrounded by beauty while enjoying the outdoors.  Antigua is one of the few islands left in the Caribbean that has remained relatively untouched, lush, and quiet.  With 365 pristine white sand beaches, 200 shipwrecks, 500 hawksbill Sea Turtle nests, a state-of-the-art cricket, stadium and 200 colorful boats during Sailing Week, there's something for everyone to enjoy on this untouched, natural, adventure-filled destination.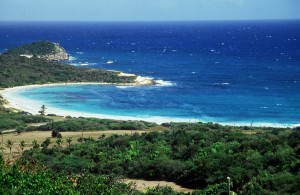 Just 26 miles north of Antigua is the best kept secret of the Caribbean – beautiful Barbuda (pictured above).  Barbuda offers three ultra-private and exclusive luxury resorts that can serve as a haven for those seeking to enjoy the beauty of Barbuda in a peaceful and relaxing environment.
For travel information, visit www.Antigua-Barbuda.org.
(Photo Credits:  Antigua and Barbuda Department of Tourism)
Category: Travel