Zendaya opted for a different look at this year's Oscars.  The 18 year-old Disney actress styled her hair in dreadlocks and it got a lot of attention.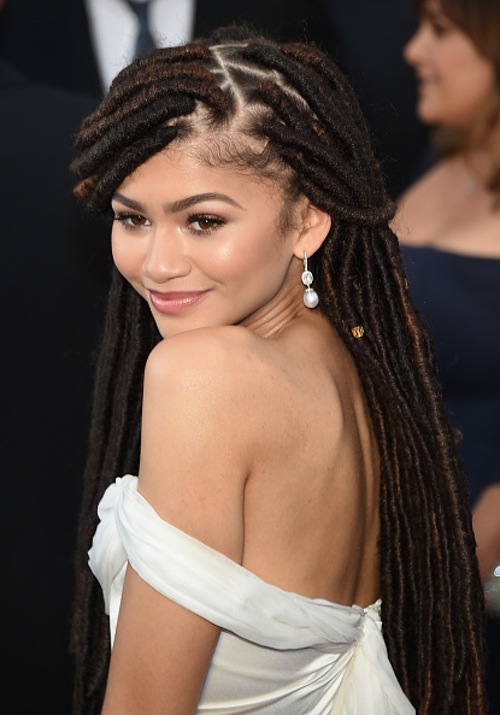 E! host Giuliana Rancic commented on Zendaya's hairstyle on "Fashion Police," saying:"She's such a tiny frame that this hair overwhelms her. Like, I feel like she smells like patchouli oil. Maybe weed," Rancic said.
Zendaya wasted no time firing back.  Here is the response she posted on Instagram.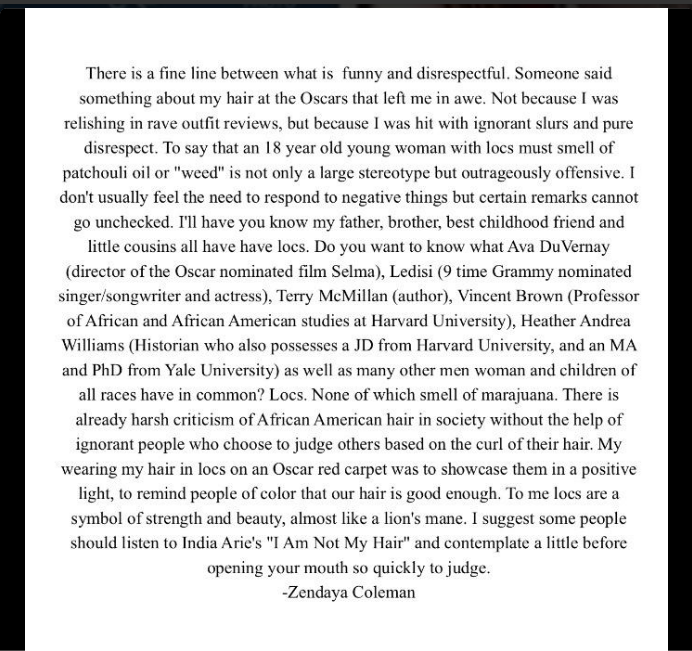 Rancic went on to apologize to Zendaya on Twitter, saying she had simply been referencing "a bohemian chic look."
Vogue thought Zendaya's look was a hit, naming her the "Breakout Style Star" of the evening.
Category: Celebrities