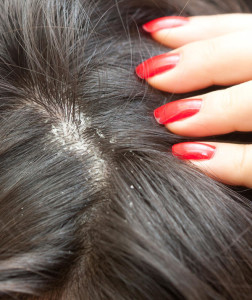 You may think that you have heard it all when it comes to dealing with dandruff.  Perhaps you have, but we guarantee that there may be some unconventional tips on this list that you haven't heard about, but may be eager to try.  If you're dealing with those unwanted, pesky flakes, then give some of these tips a try.
Try Vitamin E capsules or Vitamin E oil and rub directly into your scalp.  A tried and true way of dealing with an excessively dry scalp.
Aloe Vera gel applied all over your head goes to immediately when fighting flakes.  Let it set for about 10 mins, shampoo and rinse.
Mash 30 aspirin tablets.  Add to any bottle of shampoo.  No need to refrigerate.
Do you have any tips?  Please comment and share your tips for dealing with dandruff!
Category: Hair