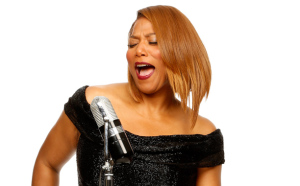 Queen Latifah is set to play in the starring role of Bessie Smith in HBO's upcoming biopic entitled "Bessie".
The superstar will executive produce the project that will also star Michael K. Williams, Khandi Alexander, Mike Epps and Tika Sumpter.   The film will also feature actress Mo'nique, who will play blues legend Ma Rainey.
The film which is set to be released in 2015, will be written and directed by Dee Rees.
Category: Entertainment