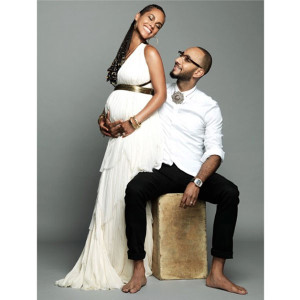 The baby boom continues!  Alicia Keys and her husband Swizz Beatz are expecting their second child together!
The 33-year-old singer made the announcement as the couple celebrated their 4th wedding anniversary.
Here is what she wrote on her instagram account.  This was the caption to the photo pictured here on the left:
"Happy Anniversary to the love of my life @therealswizzz!! And to make it even sweeter we've been blessed with another angel on the way!! You make me happier than I have ever known! Here's to many many more years of the best parts of life! "
Congratulations to Alicia , Swiss Beatz and soon-to-be big brother, Egypt, the couple's three-year old son.
Category: Celebrities