Earlier today, Alicia Keys announced that she officially has chosen the image which will be used for the album cover.  We think she made a great choice.  The singer is looking undeniably cool, confident and couture as she personifies what it truly means to be a "Girl on Fire", the fitting title for her forthcoming CD.
We love the whole look….the short hair, the accessories, black dress and the piercing stare.
Now that she has our attention,  we look forward to hearing the music she's got lined up for us!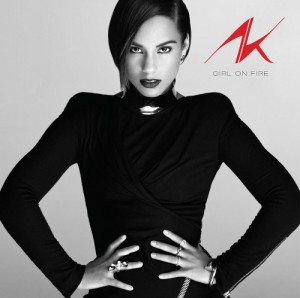 Category: Celebrities