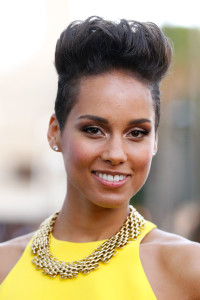 Alicia Keys will be joining NBC's "The Voice"  in the upcoming season as a mentor to the team led by new coach, Pharrell Williams.
The singer tweeted the news indicating that her "Happy" pal personally invited her to join his team and that she was more than happy to accept.
Alicia is the final mentor to be announced for the new season. She will be joining fellow mentors Gavin Rossdale, Stevie Nicks and country music group Little Big Town.
The Voice kicks off its seventh season on September 22md at 8pm via NBC.
Category: Entertainment