About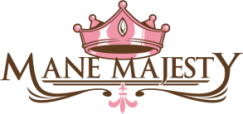 The Ultimate Resource For Your Crown and Glory
Women of color…vastly different, extraordinarily beautiful.
Women of color have discerning tastes and unique styles.   We come from different ethnic and cultural backgrounds.   We  have varied interests and a range of experiences.  Women of color possess undeniable strength and an aura of mystifying energy.  There are infinite differences in our hair textures, body shapes and skin tones.  It's evident that no two women are the same.  We are each unique and possess powerful beauty that radiates from deep within.
The mission of Mane Majesty is to celebrate our differences and share our experiences. This online destination will serve as a resource for all your hair needs, from healthy hair care and the hottest hair styles to the latest trends and celebrity coifs.  At Mane Majesty, we believe strongly that a woman's hair is her crown and glory, but we also know that "hair" is only the beginning to defining who a woman really is.  Therefore, this site will also serve as a source of information about all aspects of our life including beauty, fashion, travel, health, wellness and more.